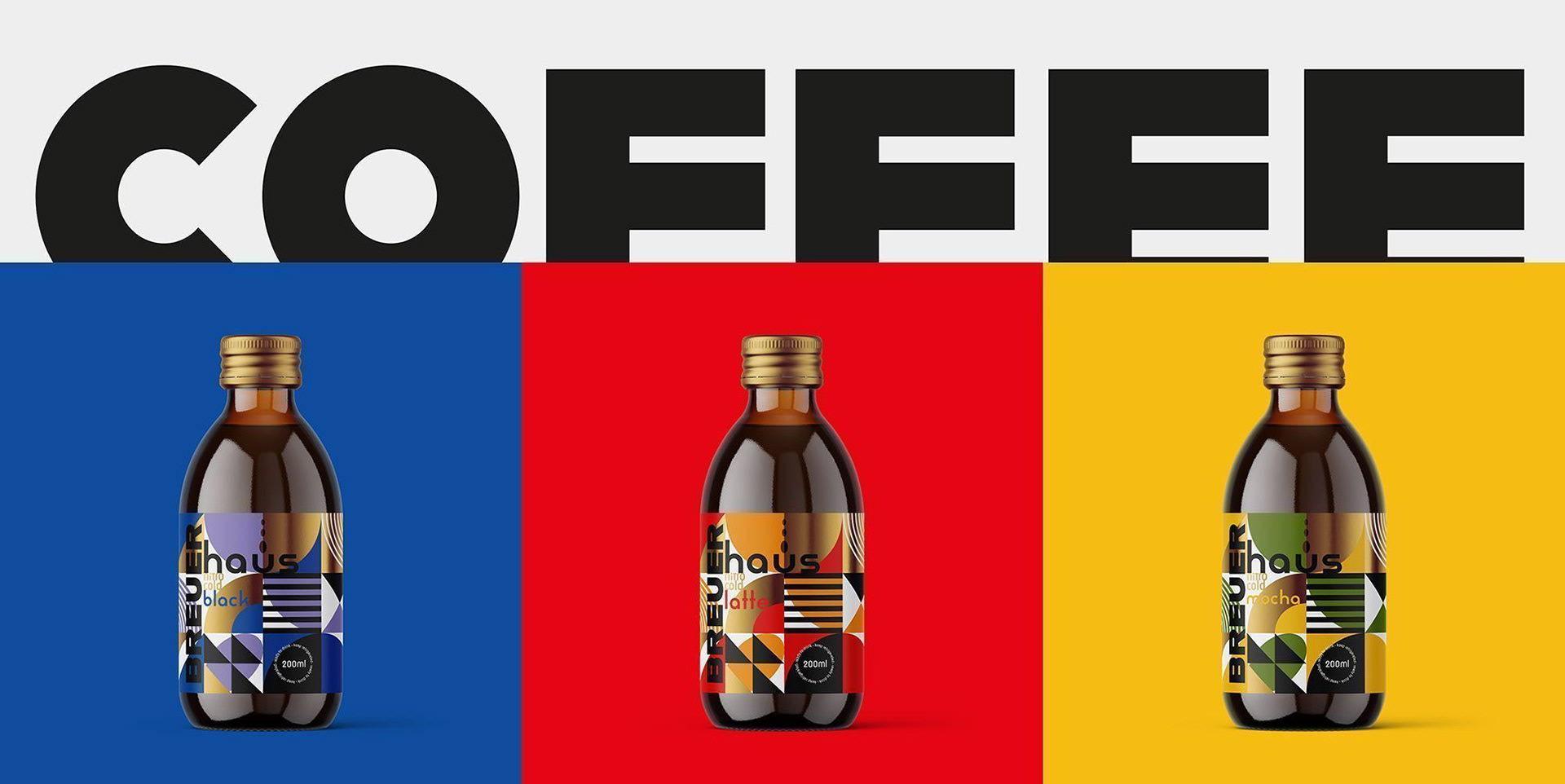 Sustainable packaging and branding concept with a Bauhaus inspired identity for a read-to-drink cold coffee. Black coffee, Latte or Mocha, 3 variants with strong colour recognition on the shelf.
Be brave, break the conventional look with a bold, bold, bold, and modern approach.
If you are interested in purchasing this concept, please send me a message on my contact page.