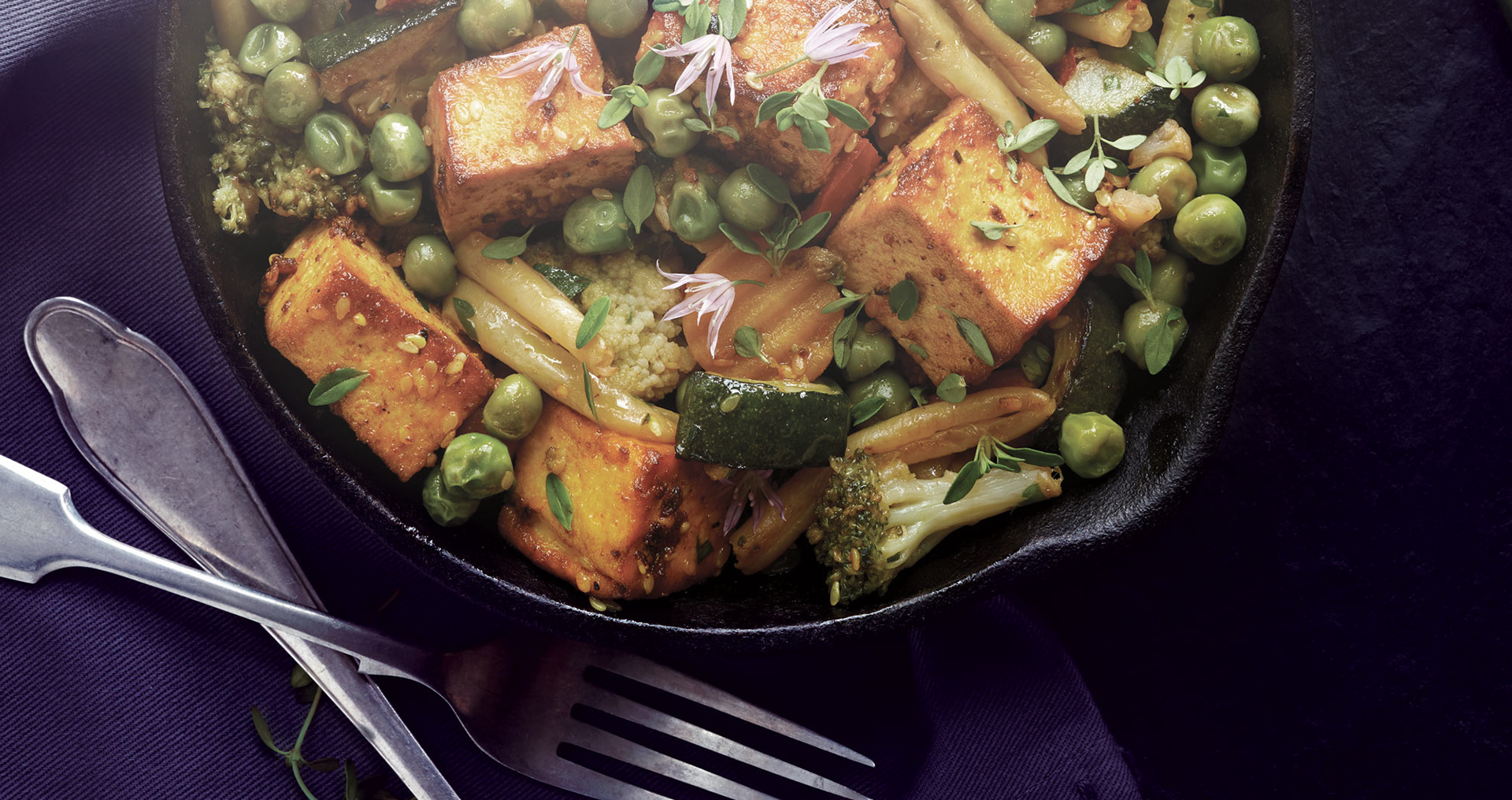 Aivia means health, life and great taste.
Aivia are Romanian vegan food alternatives to sausages, salami, frankfurters, ham, pate and bologna, and are patented through clinical trials. Made from soya, having high content of protein and only with natural ingredients and free from bad stuff, the products are premium quality.
Aivia needed a complete rebranding because the brand positioning had a major discrepancy between the quality of the product and how the brand is perceived by the consumers. Part of the brief was also to propose a secondary packaging solution for sausages and salami, to cover the plastic wrap that was needed to protect the product. The client specifically asked to use purple as main colour for the brand, because he wanted to differentiate from the rest of the competitors.
Aivia logo was given a delicate, natural and premium look using a serif font and completed in harmony with a few leaves to restore the naturalness of the products.
To bring the brand closer to consumer and make it more personal, lowercase text was used throughout the brand identity and packaging. The colours of the brand have been restructured, and simplicity has been one of the features embedded in the entire brand, to represent the simplicity of the ingredients from which Aivia products are made. A sustainable cardboard box was developed as a secondary packaging to solve the problem with salami and sausage foils. A hot stamp golden foil was incorporated on the packaging to give a premium touch.
Services:
 brand identity, packaging design, packaging solutions, artwork, print design, website design, visuals
Aivia's new logo & packaging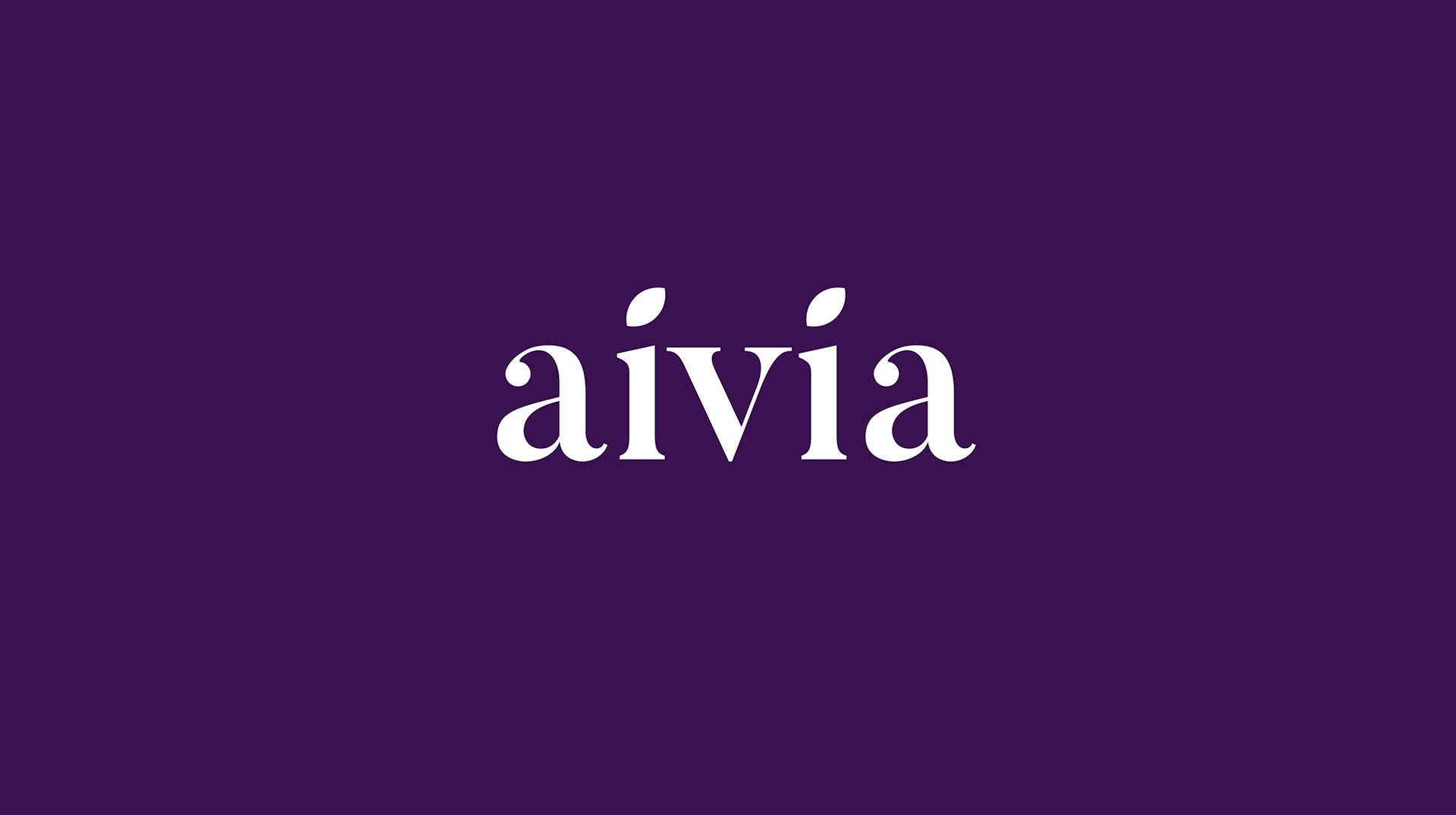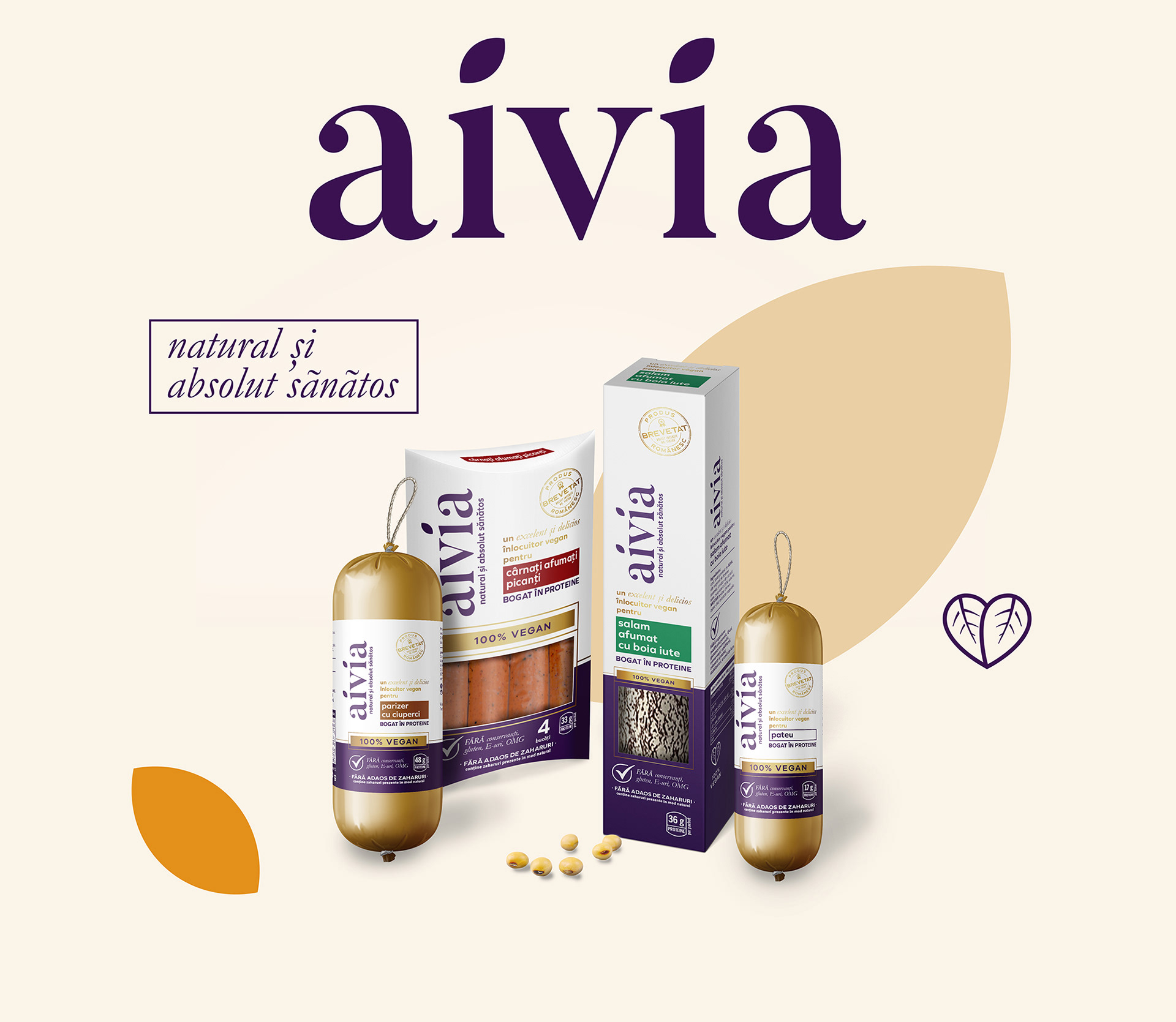 Packaging solution for sausages, frankfurters and salami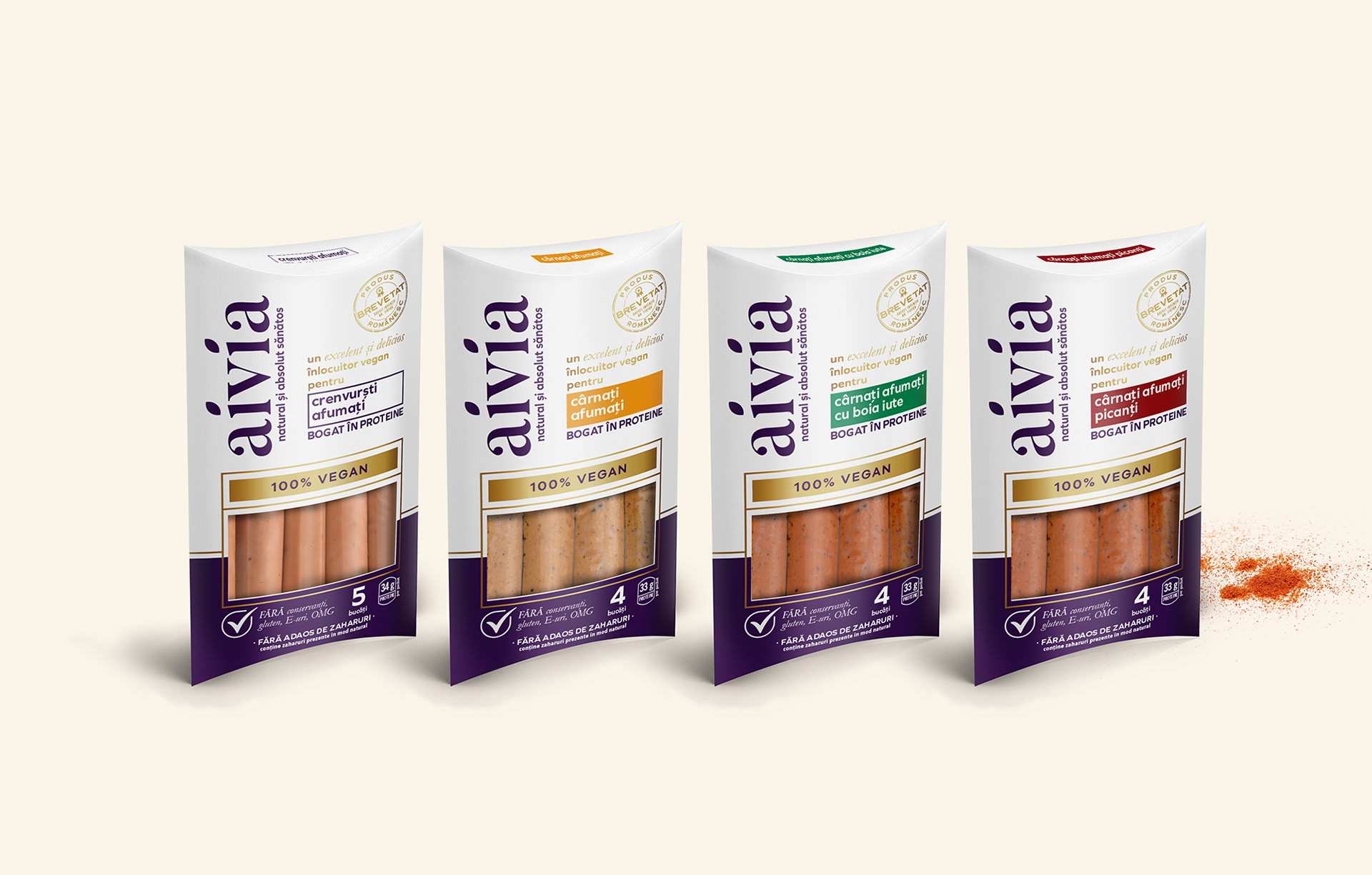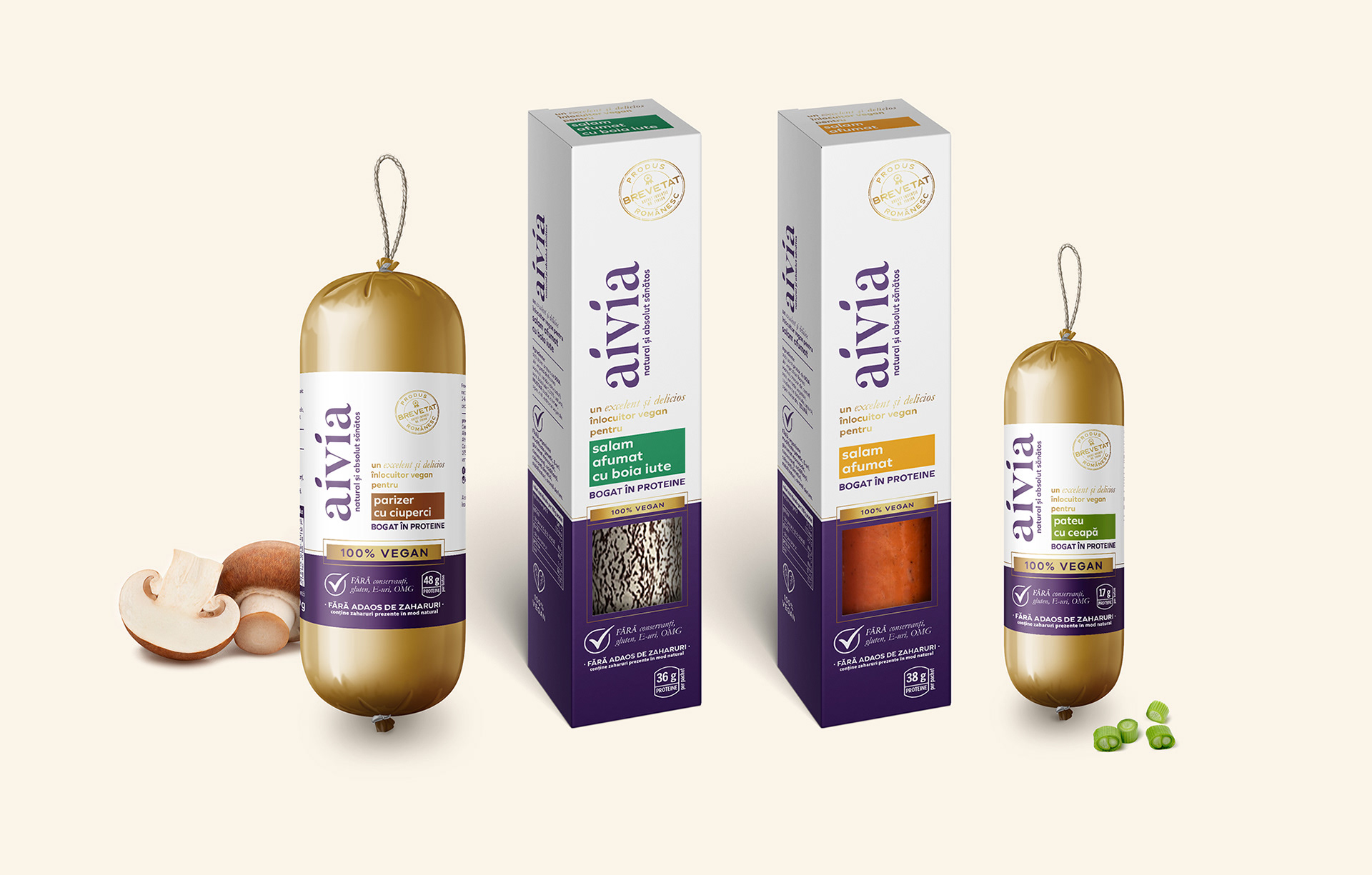 Catalog, letterhead and order thank you card design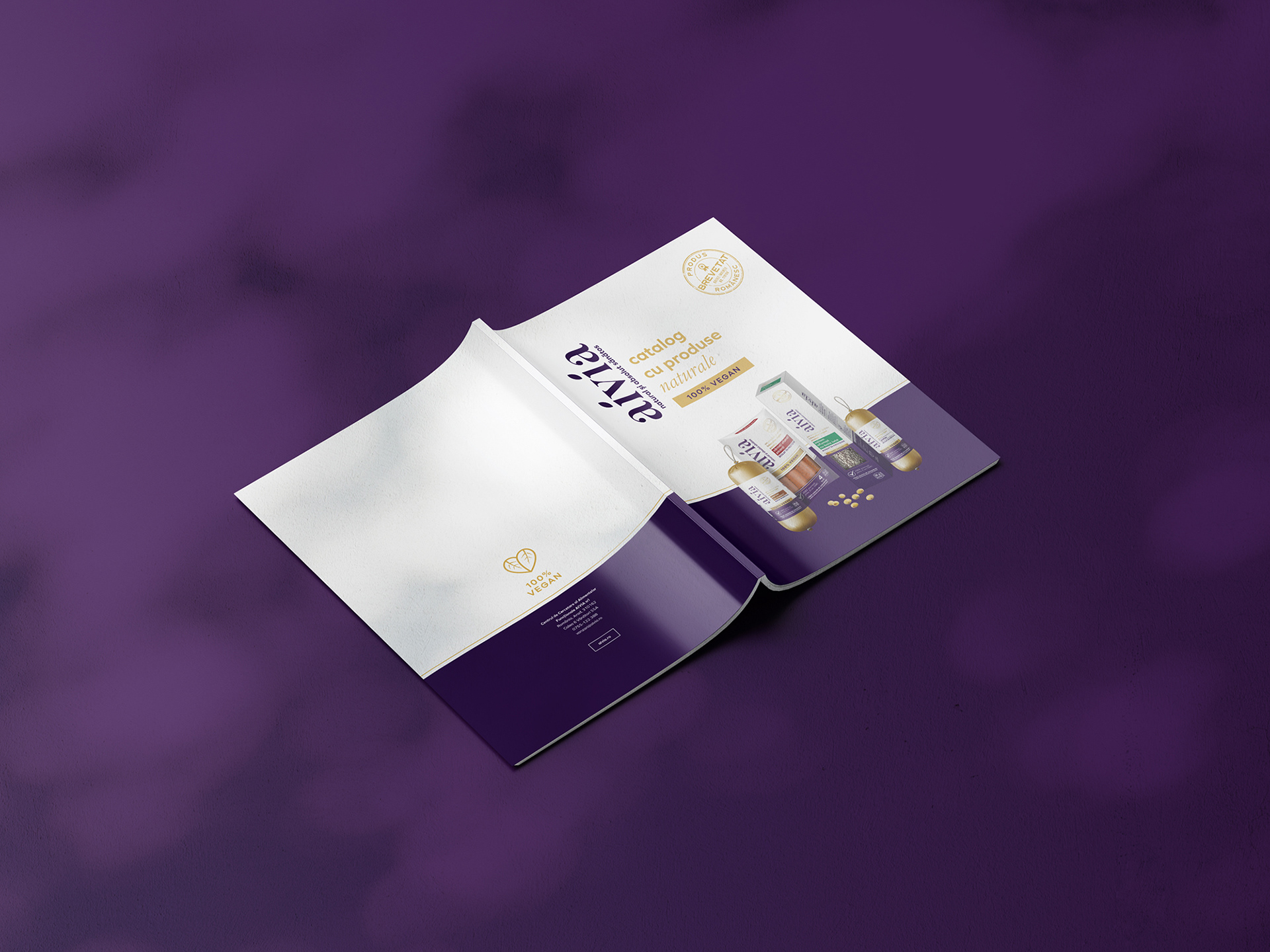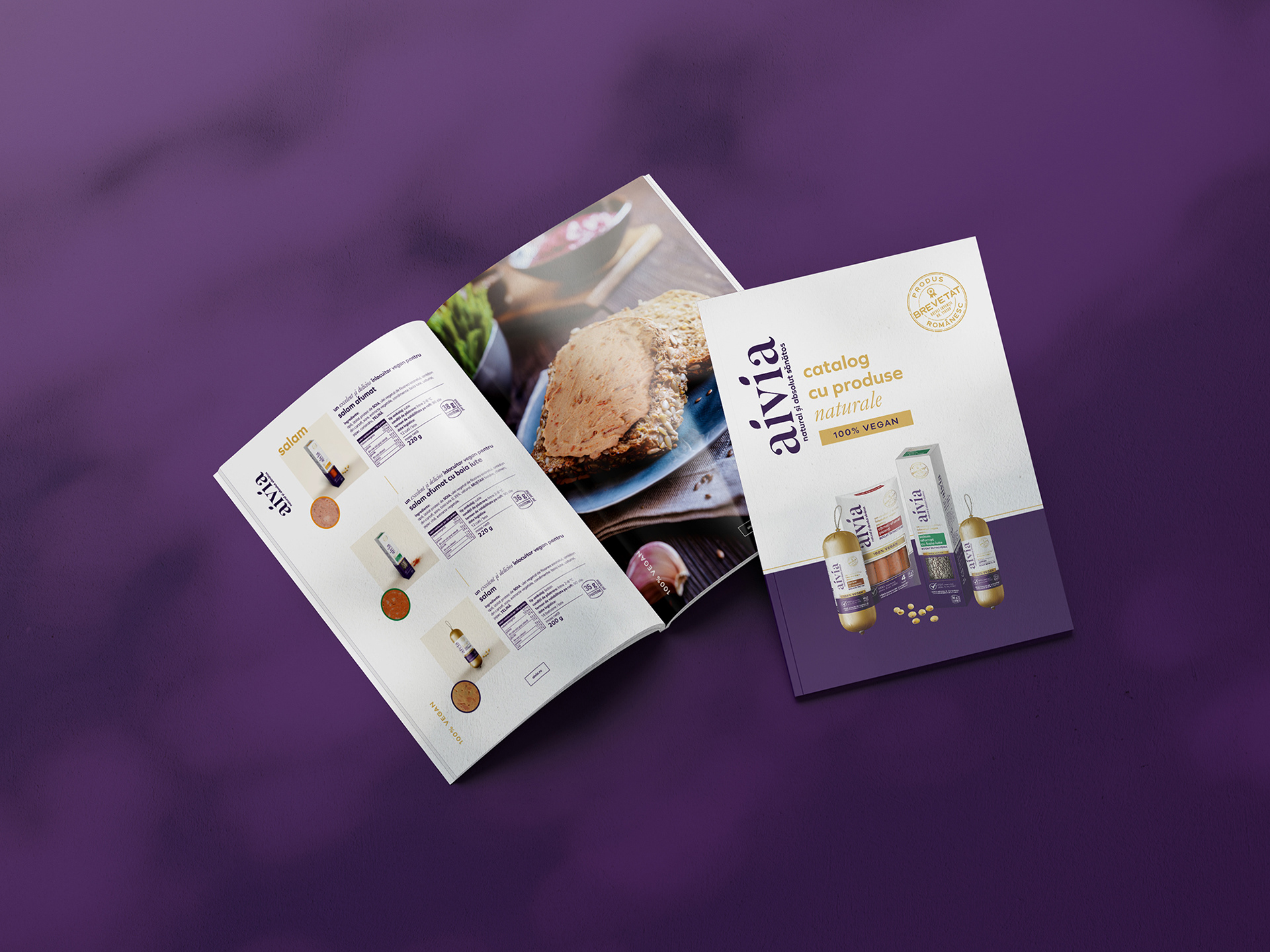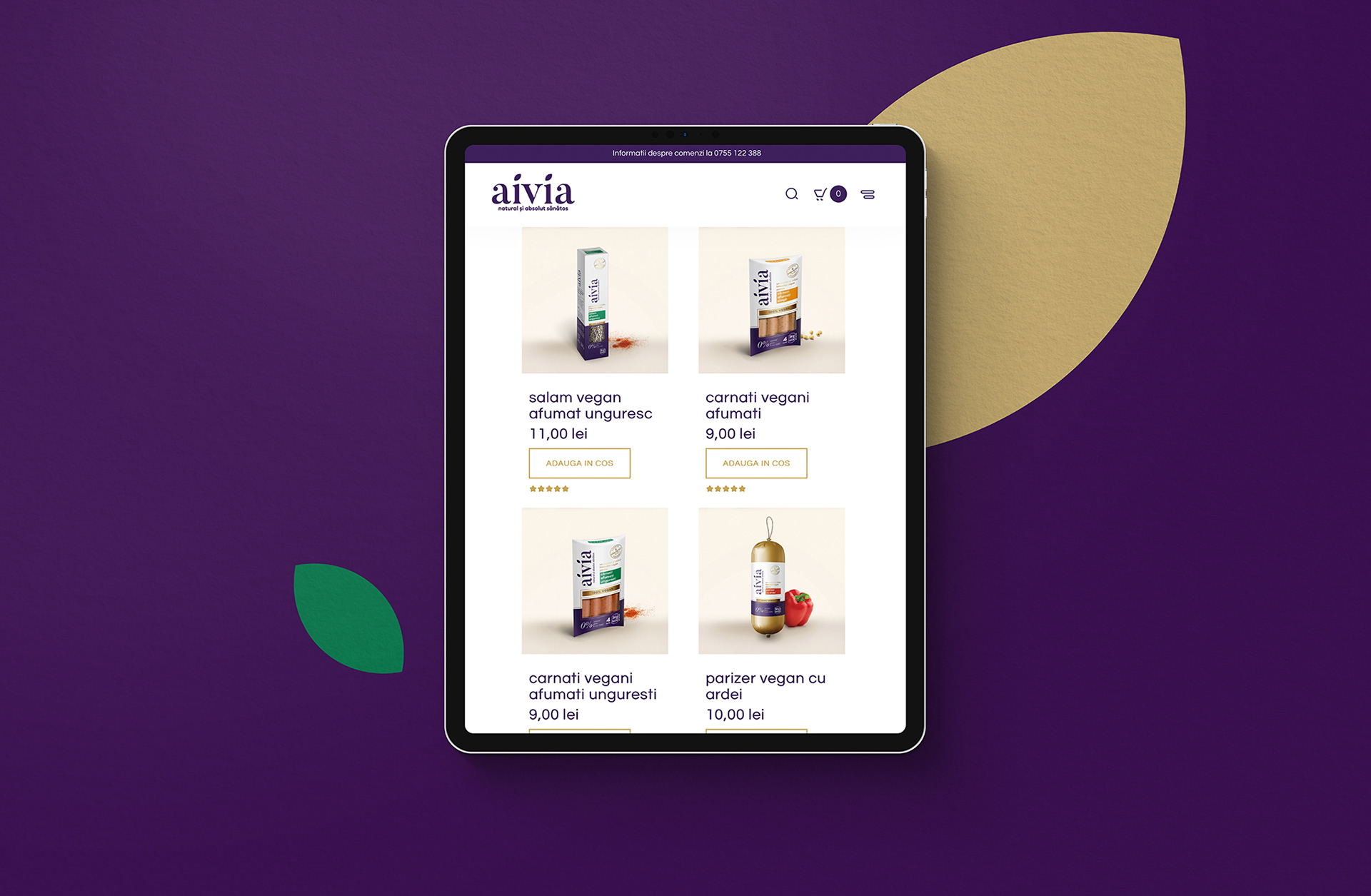 "The old design was not reflecting the quality and pureness of Aivia's products. It was all looking cheap and not trustable and we couldn't get into supermarkets. Due to the new design and complete rebranding, Aivia is now perceived as a premium quality vegan brand that will be present in healthy shops and supermarkets all over Romania."
Dana Ciobanu, Aivia, Marketing Director
Thank you for checking this project!
If you liked it, why not get in contact and let's see how can I help with your project.